Barford Lakes News
Browning Youth Masters Qualifier
Posted by: Sarah Thomson, 13th August 2008 17:43PM
(Edited by: Sarah Thomson, 2nd September 2008 17:19PM)
Day Ticket Catch
Posted by: Sarah Thomson, 12th August 2008 09:39AM
(Edited by: Sarah Thomson, 12th August 2008 09:45AM)
I had these photos sent in by John Sharp who fished with his family on the 08.08.08! They fished on the Pleasure Lake and his Nephew Sean Bonham (West Earlham) caught this unusual carp from peg 31, it looked like a Koi carp. It weighed 13lbs. Sean had 8 carp in total plus silver fish.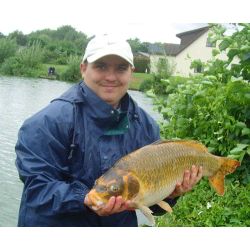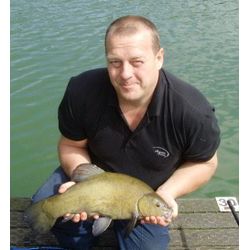 John had several crusian carp and silver fish, and was very pleased when he caught this 6½lb Tench from peg 30.
The photo below is of John's son Jonjo Sharp who caught this 9lb carp from peg 32 on a previous visit to the lakes.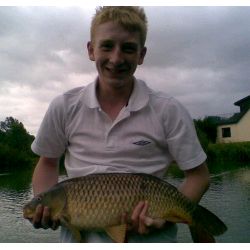 A slightly different day out there today!! Nice weather for ducks!!
Angling Training Day a Great Success on 6th August
Posted by: Sarah Thomson, 11th August 2008 17:05PM
We had a very successful training day on Wednesday 6th August which saw 8 youngsters from the ages of 6 - 15 learning vital skills which was aimed at increasing their catch rate at the fishery.
Trying to re-learn the basics in a proper manner will hopefully give them on a good start for each fishing session and will in turn give them a more productive day on the lakes.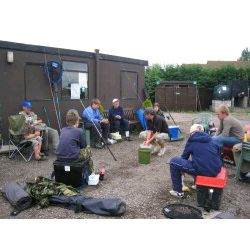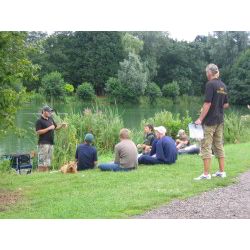 The session covered a bit of theory in the morning and some practical angling skills in the afternoon.
Within the theory Daniel went through line, floats and shot with them and Barford Tackle donated some floats, line and a plummet to make sure each angler had the proper gear for the job in hand.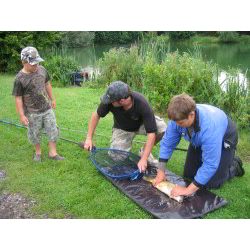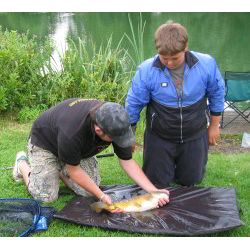 Fish welfare and handling was also covered which included handling of fish with wet hands and equipment and the importance of this, calming of fish whilst out of the water and un-hooking of fish.
Daniel also demonstrated one of the most crucial things which are largely missed, plumbing the depth and the reasons why.
Anglers were also shown how to make paste and taught how essential feeding a swim is.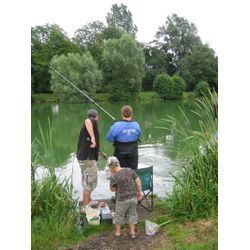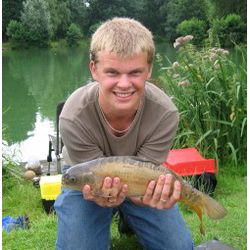 Sarah and John were also on hand to encourage and help out. A great day was had by all concerned and most of the anglers caught fish and all will take some knowledge away from the day which will help them to have more productive angling sessions in the future.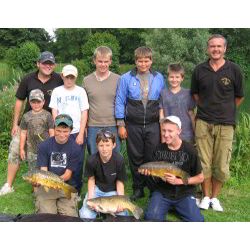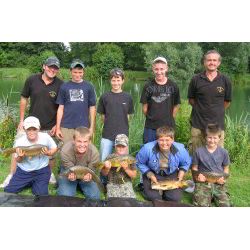 A goodie bag, with handouts from the day, a Sensible Fish Care Guide, a float and disgorger was given to all the anglers that attended and all the bait was provided on the day. The cost was £12 and we hope to run another event of this type soon. If you are interested in attending a Training Session then please email me by clicking here.
All of these photos can be viewed on our Gallery under Starter lake & Coaching or by clicking here.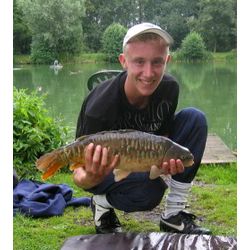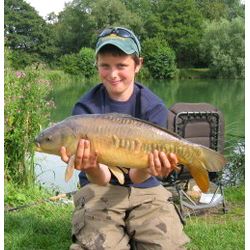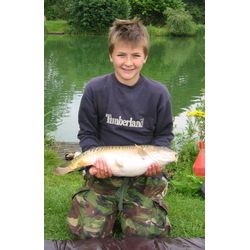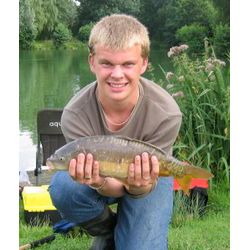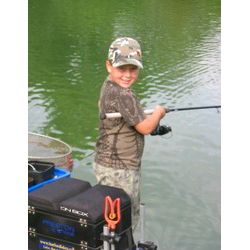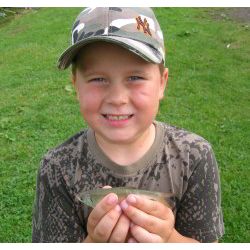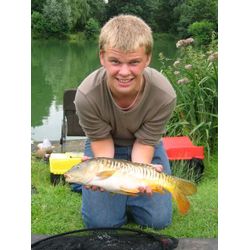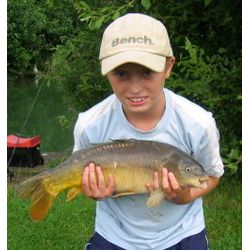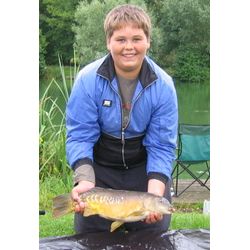 Bingo Updated
Posted by: Sarah Thomson, 8th August 2008 15:44PM
Day Ticket Catch
Posted by: Sarah Thomson, 5th August 2008 16:36PM
It's always nice to hear of someone's first fishing trip!! Pictured is Milly who came along with her fiancée Ben Phillips (Ben had returned to the lakes after a 10 year break!)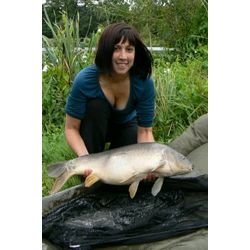 This is Milly's first carp and in total she had 53 fish including this one which was 14lb 5ozs and came along just as they were packing up!! Ben also had a common carp and a nice Tench.
I have also put the picture in the Gallery under Day Ticket Catches.

Day Ticket Catch
Posted by: Sarah Thomson, 5th August 2008 16:16PM
(Edited by: Sarah Thomson, 5th August 2008 16:17PM)
These photos were sent in by Alex Bussey (Lowestoft) who came fishing the other day. In total he and Steve Wild caught 35 carp on the Pleasure Lake from peg 7 mid water on banded pellet casting out towards the middle of the lake. They had carp averaging 9lb with the biggest a 15lb 8ozs carp.
There's a bigger shot of Alex's biggest carp in the Gallery under Day Ticket Catches.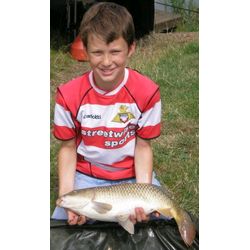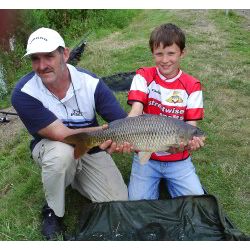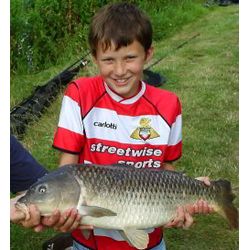 Join the search for Britains Best Young Match Angler
Posted by: Sarah Thomson, 1st August 2008 15:25PM
Brwning Youth Masters Qualifier - More information on this competition can be found under Special Events - or click here.